RAAF is in 2002 opgericht, was een van de eerste bedrijven in Nederland op IOT- gebied en heeft als pionier bewezen al jarenlang een professional op dit gebied te zijn.
RAAF heeft vanaf het begin veel geïnvesteerd in Cloud gebaseerde beheer-omgevingen van SIM kaarten en draadloze routers, nieuwe IOT producten en diensten. De gewonnen prijzen en klant nominaties van KPN, Sarian Systems en van Sierra Wireless in de daaropvolgende jaren op het gebied van innovatie en klanttevredenheid geven aan dat er gewoon goed werk geleverd wordt.
RAAF weet als geen ander dat communicatie via het mobiele netwerk meer is dan een SIM kaart, een modem of router. Het beheren van een draadloze verbinding vergt diepgaande kennis van alle aspecten en gedragingen van het LTE LoRa en WiFi netwerk. Door het inzetten van Cloud technologie monitort RAAF elke verbinding afzonderlijk op 26 points of failure en wordt een snelle diagnose bij uitval gerealiseerd waardoor de betrouwbaarheid van uw bedrijfsvoering gewaarborgd is. RAAF kan u als geen ander volledig ontzorgen als het gaat om draadloze industriële mobiele data verbindingen, waarbij een hoge betrouwbaarheid en veiligheid de sleutelbegrippen zijn.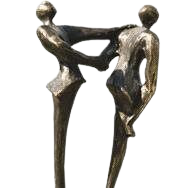 RAAF eerste plaats KPN innovatie
Als ASP leveren wij de dienst "Connectiviteit" volgnes een Cloud based service PAAS of IAAS, waarbij u uw draadloze infrastructuur zelf kunt beheren. KPN biedt alle diensten aan als een prijs voor de particuliere markt als KPN EEN: RAAF doet dat voor de industrie: Geen inkoopkosten voor de hardware, geen initiele investeringen en één maandelijks bedrag per aansluiting per maand. U kunt er ook voor kiezen dit volledig bij RAAF onder te brengen.